One of the biggest challenges for illustrators is picking colors that look good together.
There are two traps:
The colors you pick look bad next to each other.
You muddy the colors (desaturate them) so they go together, and you end up with an illustration that looks boring.
My process in illustration is quick, totally cheating, and amazing.
First make yourself a color pallet.
The super-cheating way I make color pallets that look good, is to pull up illustrations you really like, like this scene from Winnie the Pooh and this one from The Legend of Rock, Paper, Scissors: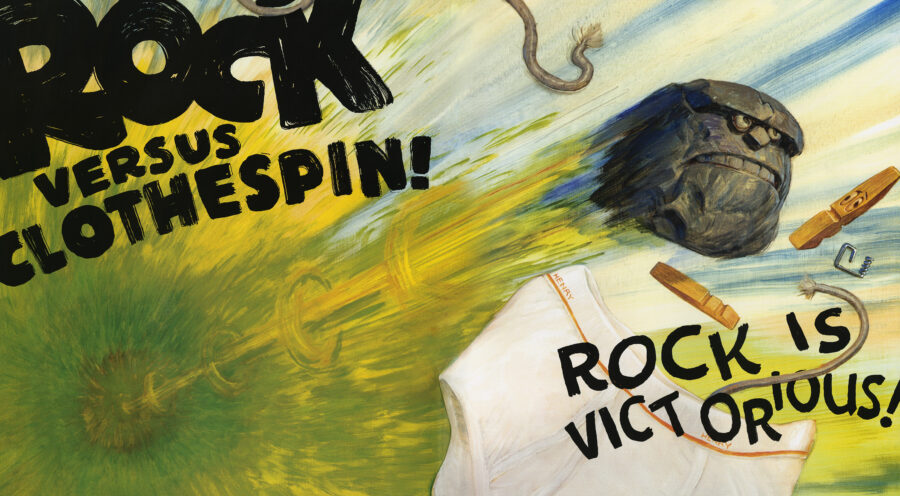 Then use the eyedropper tool to grab color from the painting
With a program like photoshop or procreate, along with a paintbrush tool, grab colors and brush them on a blank paper (almost like you were using the paper as a painters pallet).
Just lather the colors on there to become textured swatches.
Swirl them on top of each other while keeping them slightly separate.
Move from dark to light… loosely.
Keep them in chunky groups according to base color.
The more illustrations you pull from, the richer your swatches.
You end up with something like this:
Something I like about this method is that right from the start, when I go to paint onto my illustrations, I have rich, textured paint swatches to work with.
Now Apply This to Your Illustration
First the drawing.
This is where you're figuring out composition. Just play up the drama of the scene as you decide:
Where you put your camera
What you show, what you don't show
What your characters look like
Second, the greyscale.
This is where you decide
where light is hitting the objects that are the primary focus
which parts of the foreground and background are lit vs which are dark
this will help you nail the mood of your scene before you add color
Third, let's color.
Now you start using your color swatches to color your illustration.
Here's an example of how I'll do it sometimes (picture using the blue swatch):
I drop the swatch in under the ink layer.
Then I Morph it to fit my characters that are blue.
Then I Use the rub tool to smush it around how I like.
I told you, this is quick and cheating.
Here are some rules of thumb:
Almost always your characters need to be stark, well lit, clearly distinct.
The more something is in the foreground, the starker the image.
The more something is in the background the softer the image and color.
Here are a few more examples of my process:
And here are a bunch more examples: